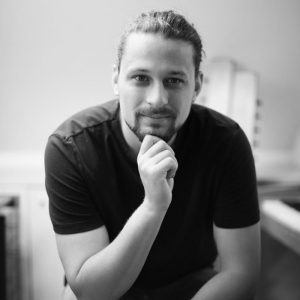 With his numerous projects Filip is constantly proving his wide range spectre of his music interest and performance. His story as a professional musician began in front of Vienna Rathaus and an audience of 45.000 during his performance in the Finals of Eurovision Young Musician Competition in 2010, with maestro Cornelius Meister and the ORF Symphony Orchestra. Entering the Finals, Filip became the second Croat to represent his country in EYMC after Monika Leskovar in 1998.
Eversince that day, Filip was actively present on the Croatian music scene, performing on almost every major festival and performing solo with most of Croatian orchestras. By now he won the most prestigious rewards for young musician in his country. After graduation from Music Academy in Zagreb 2015. Filip started to find inspiration in conceptual projects with electronics, thus leading to his dream coming true: to study Live Electronics in Conservatorium van Amsterdam with audio-visual artist and electronic music composer Marcel Wierckx.
Filip held masterclasses at University of Miami, Humboldt University California, Hochschule fur Musik Hannover, Hochschule fur Musik Nurnberg, Conservatoire National Supérieur Musique et Danse de Lyon, Music Academy in Gdansk, Poland and University of Toronto, Canada about "Programming in music and Croatian music for percussion" Since 2017. Filip regularly holds his own marimba masterclass and in 2019.
Filip started Live Electronics Summer Workshop in Croatia with his colleagues from Amsterdam. In 2017. he got official "Freelance artist status" of Ministry of Culture of the Republic of Croatia and is an MarimbaOne artist since 2016.