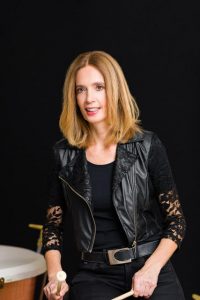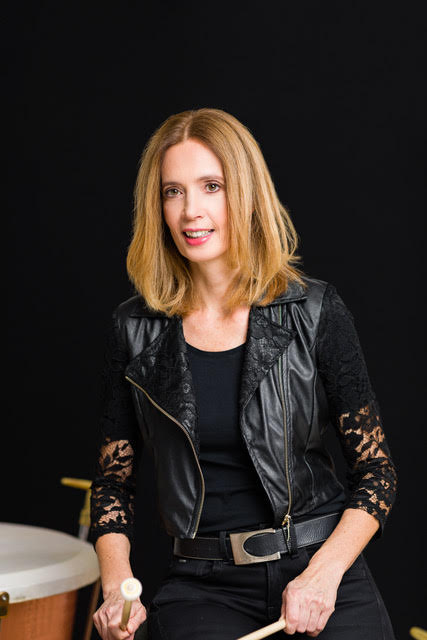 Ulrike STADLER was born in Klagenfurt and began her studies in percussion with Ernst Hosner and Heinz Jäger at the Klagenfurt Conservatory. In 1988 she began studying at the former Musikhochschule Graz (now known as the University of Music and Performing Arts Graz) with Gerald Fromme and Martin Kerschbaum, graduating with honors as Magistra Artium. She was subsequently awarded the Honorary Award for Outstanding Artistic Achievement by the Minister of Science, and in 2004 she received the venia docendi in the field of percussion.
Her musical diversity manifests itself through numerous engagements in a wide variety of ensemble formations, such as the RSO-Vienna, Tonkünstler Orchester Niederösterreich, Vienna Symphony Orchestra, Le Concert des Nations, Camerata Salzburg, Klangforum Vienna, Ensemble Phace, Graz Opera, Graz Philharmonic Orchestra, Klagenfurt City Theater, Ensemble Wiener Collage, die reihe, Ensemble Kontrapunkte and styriarte Festival Orchestra.
She participated in numerous festivals, such as the Salzburg Festival, styriarte, Wien Modern, Hörgänge Wien, Carinthischer Sommer, Wiener Festwochen, Brucknerfest Linz, Musikprotokoll im Steirischen Herbst, Biennale Zagreb, Schleswig Holstein Musikfestival, Lucerne Festival, Festival for New Music St. Petersburg and countless others. She has also performed under conductors Nikolaus Harnoncourt, Franz Welser-Möst, Adam Fischer, Fabio Luisi, Andrés Orozco-Estrada, Jordi Savall, and many more. Since 2001, she has been a timpanist with recreation Großes Orchester Graz.
Ulrike Stadler is currently Percussion Professor at the University of Music and Performing Arts Graz and at the Joseph Haydn Conservatory in Eisenstadt.
Since 2012, she has directed the Percussion Meets Identity Academy, which brings percussionists from the world's best orchestras (Vienna Philharmonic, Berlin Philharmonic, New York Philharmonic) and internationally renowned soloists together to perform the concert entitled, "Percussionists United," in collaboration with outstanding young talents and students.