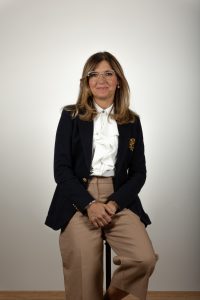 Karolina Šantl Zupan graduated and completed her specialist flute studies in the class of prof. Fedja Rupel at the Academy of Music in Ljubljana. She continued her art education at the College of Fine Arts in Vienna with prof. Wolfgang Schulz and completed it with honours. In addition, she attended masterclasses with James Galway, Irena Grafenauer, Suzan Milan, Peter Lucas Graf and other world-renowned flautists. Already during her studies at the Ljubljana Academy of Music, she was a laureate of numerous national and international competitions and in 1990, the recipient of the student Prešeren award.
Her professional artistic career began in 1991 in the orchestra of the Slovenian Philharmonic. She also worked as a solo flutist in the SNG Opera and Ballet Ljubljana orchestra. Since 2001, she has been a member of the international flute quartet 4Syrinx, with which she has been creating an independent series of concerts in the Vatroslav Lisinski Hall in Zagreb for many years. The 4Syrinx quartet, received the Porin discography of the year award in 2014. As a member of other chamber ensembles, which consist of renowned Slovenian and foreign artists, she actively performs in a wider international space.
She records wide range of flute literature for Slovenian and foreign radio stations. So far, she has released nine CDs, including two for flute and piano, two for flute and harp (Nocturno and Impresija), three with the 4Syrinx flute quartet (Decade, Monochromia and Room for Four), a concert for flute CD with the Slovenian Philharmonic Orchestra (Ibert, Feld and Reinecke) and in 2017 a CD for flute and orchestra. She is the author of instructional materials for learning the flute, published under the titles Skladbe za fluta 1, 2, 3, 4, 5 and 6. Since the first edition in 2006, individual volumes of Skladbe za fluta have been reprinted several times.
Karolina Šantl Zupan joined the Academy of Music of the University of Ljubljana in 1995 and was elected full-time professor in 2008. From 2009 to 2021, she was the head of the wind, brass, and percussion department. She has been vice-dean for scientific and artistic research since 2022. Her success in the academic field is evidenced by numerous international and national awards received by her students. She also regularly cooperates with foreign educational institutions. Her last project collaboration was in Australia at the University of Melbourne. She regularly leads international seminars in Slovenia and abroad and is a member of expert juries at international competitions. She is a Yamaha Flute Artist.
Within the scientific field, Karolina's research is focused on interaction between artistic and pedagogical teaching and musical interpretation at the university-level of education. In 2019, she received a doctorate for doctoral dissertation titled Interaction between artistic and pedagogical education of future teachers of wind instruments.